About SCENE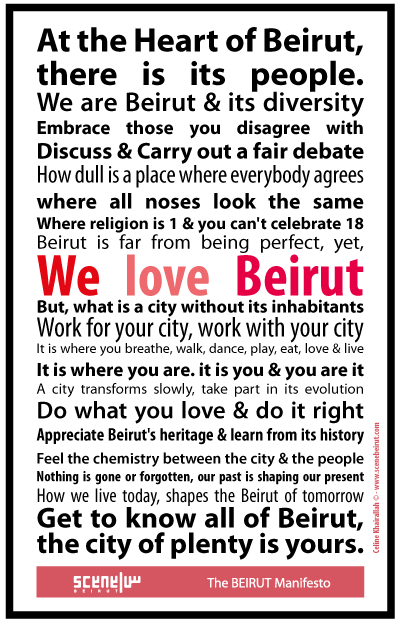 SCENE draws on Lebanon's traditions and pop culture and the Levant's and Mediterranean aesthetics with bold graphic lines and shapes that makes every item firmly contemporary.

SCENE breathes Beirut, it is where Celine Khairallah takes her daily inspiration. She launched SCENE end of 2011, with the desire to create tops and tshirts with a Beiruti flare in the print, yet away from the regular souvenir t-shirt, something she could not find around her.

SCENE expanded into design and interior products. As Celine found herself unable to find fabric with the kind of graphics she wanted, She created her first cushions and poufs collection in 2012.

In the same year, she also started making the first collection of SCENE Bags, keeping the same spirit of colorful fabric, hand printed in small editions with Lebanese and Arabic Calligraphy, making statement bags, of different sizes and for different uses.
Since SCENE extended to include a stationary collection and corporate gifting.
OFFICE in Beirut, Lebanon:
SCENE's workshop, Karm El Zeitoun, Chammas Building, 3rd floor.