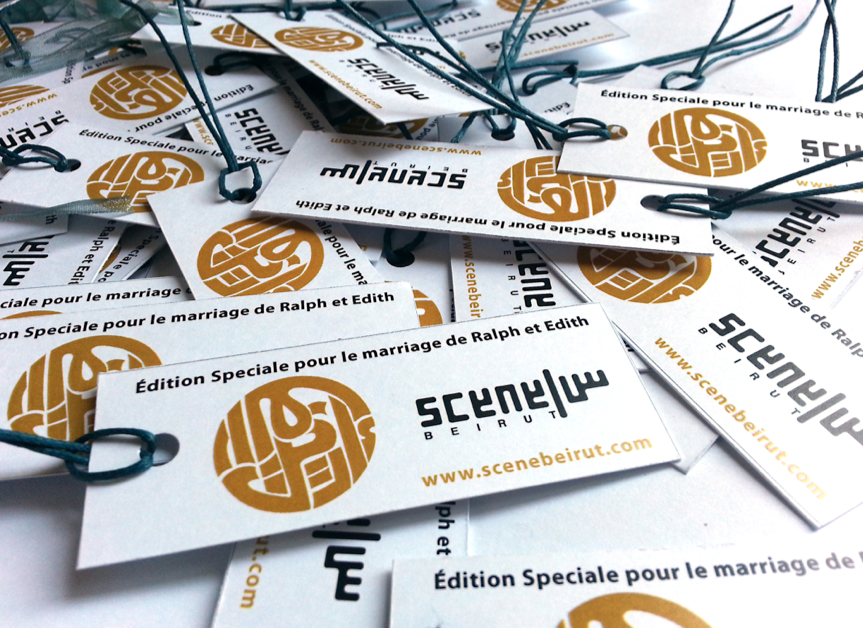 Ralph and Edith, a young Lebanese-French wanted an Arabic and Modern logo to use on their wedding invitation card and table tents.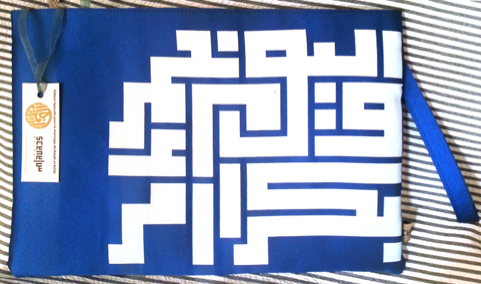 As a "cadeau de retour" to their invitees and friends,
we came up with the couple with a personalized choice of an Ipad bag / clutch using three shades of blue.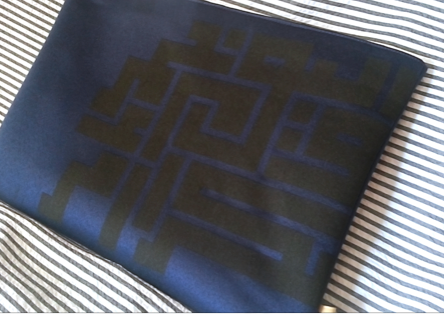 While the woman version has a handle, the man's version is a handle free ipad bag with dark tones of blue and a black print.

Wishing the newly weds happiness all the way!
Seems like Arabic calligraphy is finally getting the attention it deserves with George Clooney accessorizing at his wedding with cufflinks, gifts from Amal and having 'George' calligraphy in Arabic.
Want an Emblem for your special day? Contact us on: info @ scenebeirut.com or hello.scene.beirut @ gmail.com